Picturebook Roundup!
Apologies for the disappearance over the last little bit. I've been in the midst of a number of deadlines and have fallen behind on my reviewing. In any case, I'm back now, at least for today, with some really great picture books!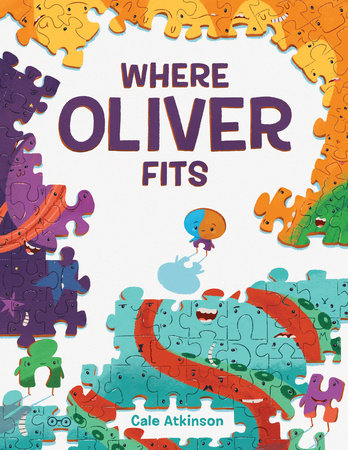 Oliver has always dreamed about where he will fit. Will he be in the mane of a unicorn? The tentacle of a pirate squid? The helmet of an astronaut? When he finally goes in search of his perfect place, he finds that trying to fit in is a lot harder than he thought. But like any puzzle, a little trial and error leads to a solution, and Oliver figures out exactly where he belongs.
This book is adorable, heartfelt, gorgeously colorful, and speaks to the real-life anxieties around feeling inadequate or being unable to fit in. Oliver is a delightful little fellow, trying to find a place and a purpose.



Frank loves being a spider, especially the part that involves having eight glorious legs. But one morning Frank wakes up missing a leg. One of his friends exclaims, "I barely recognize him!" Another friend asks, "Are you still a spider, Frank?" Is he still a spider? Frank doesn't know. And so a quest ensues as Frank searches for his leg and the answer to his identity.
Frank is a cute little spider who children can not only identify with when it comes to feeling left out or "different," but more specifically, he can also be a comfort to youngsters who may have been born without a limb or similar.
Caldecott Medalist Dan Santat's poignant tale follows Humpty Dumpty, an avid bird watcher whose favorite place to be is high up on the city wall―that is, until after his famous fall. Now terrified of heights, Humpty can longer do many of the things he loves most. Will he summon the courage to face his fear?
An absolutely brilliant look at fear and courage, and overcoming challenges in life. Santat's book acknowledges that life can be difficult, and that sometimes it takes time to get back on one's feet. A remarkable book for all ages!