Tales of the Peculiar - Ransom Riggs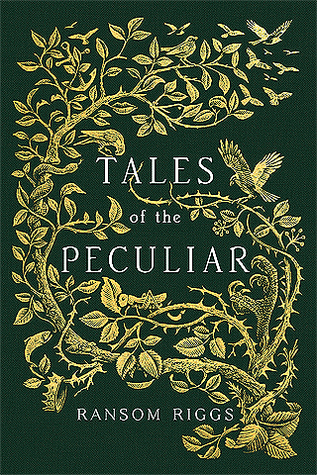 Before Miss Peregrine gave them a home, the story of peculiars was written in the Tales.

Wealthy cannibals who dine on the discarded limbs of peculiars. A fork-tongued princess. The origins of the first ymbryne. These are but a few of the truly brilliant stories in Tales of the Peculiar—known to hide information about the peculiar world—first introduced by Ransom Riggs in his Miss Peregrine's Peculiar Children series.

Riggs now invites you to share his secrets of peculiar history, with a collection of original stories, as collected and annotated by Millard Nullings, ward of Miss Peregrine and scholar of all things peculiar.
I love a good short story collection. For fans of Miss Peregrine, this collection will not disappoint. The tales themselves are bizarre, sometimes hilarious, and at others disturbing. There are origin stories describing the history of the ymbrynes and the beginnings of the time loops that shelter peculiars. There are stories of shape shifting royalty, cannibals and a community willing to provide their limbs for payment, and pigeons at war with the people of London.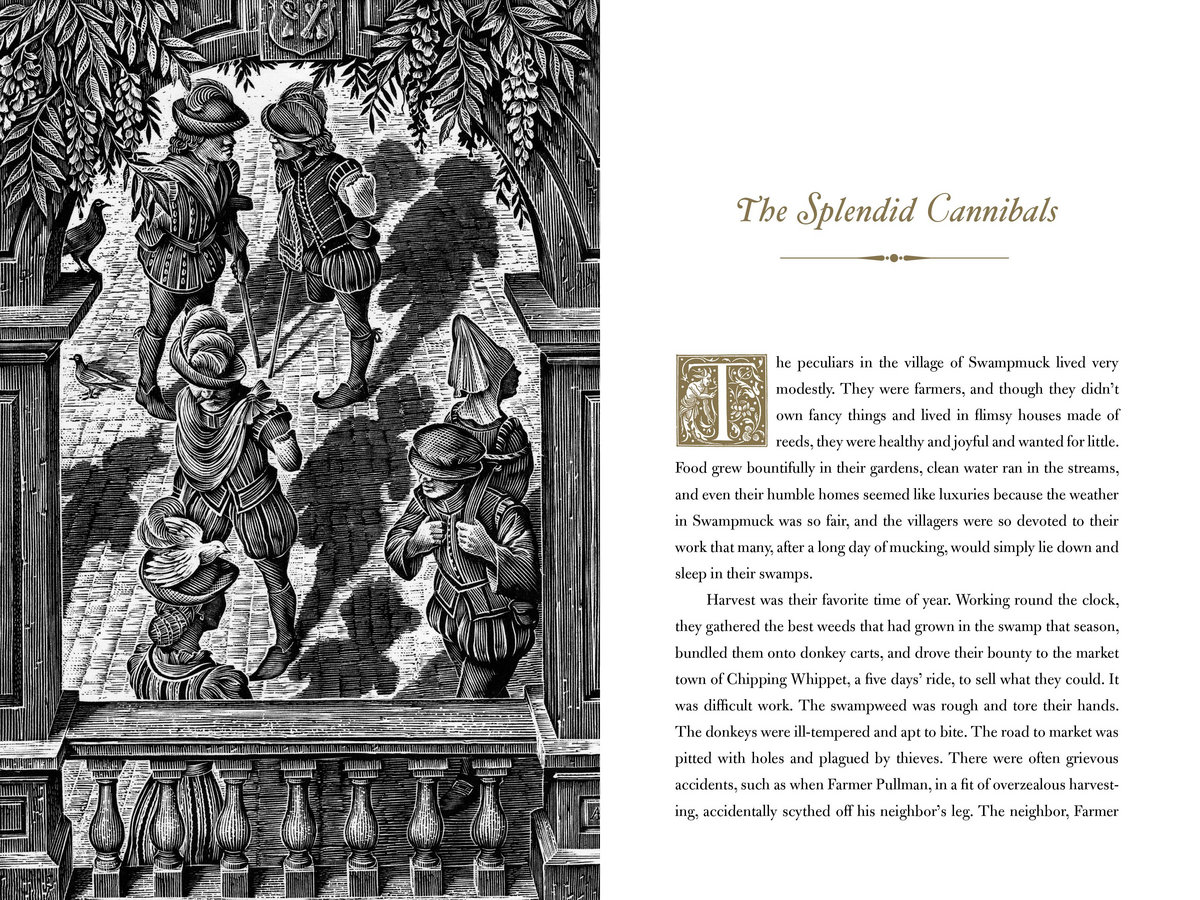 In his signature matter-of-fact style, Riggs fleshes out a fantastic world hidden beneath the surface of what most people see as reality. Each tale is paired with a beautiful illustration by Andrew Davidson, complementing the richly described settings that Riggs so expertly renders. Fans of Miss Peregrine and the entire world of peculiars will find much to love in this collection of entertaining and, well, peculiar tales. I Highly Recommend this book!